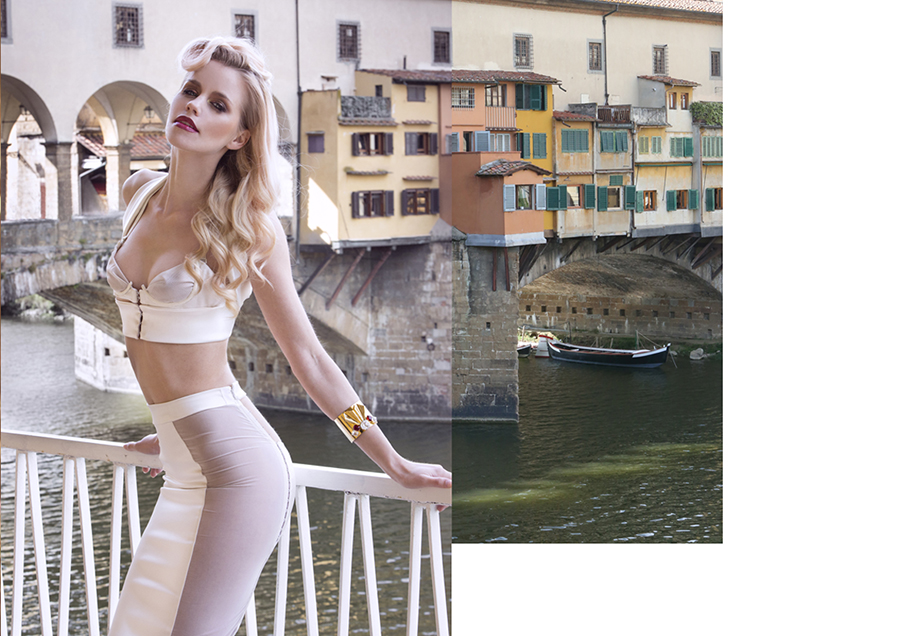 SILK MOTHS
'The Butterfly counts not months but moments, and has time enough'
Rabindranath Tagore
The wide sleeves are the theme of Silk Moths Collection, they imitate the lightness of butterfly wings by using floating tissues. The silk satin reflects the light and emphasise the soft folds, tulle and georgette overlap, creating a waltz of lights and shadows.
The shades of ivory and powder create contrast on dark tones and vice versa, portraying a luxury version of the boxing robe.
The inspiration came from a 1923 picture of the boxing champion Mike Mc Tigue training in his bedroom. The choreography, which is created by the boxers on the the ring, is married with the rituals of intimacy.
The long hand bandages are reproduced in the stripes which are closing the kimonos and that can be bound around the body in a variety of ways.
The robes, the pyjamas and the knickers can be transformed depending on the situation.
The opening in the back reveals the vulnerability of the nape.
Crossing straps are the base for knickers, suspenders and for the hand made harness that frames the bra and caress the skin.
Boxer shorts became transparent culottes.
The girdles reach the knee. The tight shape and cut reveals sensual curves, portraying a butterfly body.
Materials: tulle of various weight, silk satin, cotton satin, georgette, silk gauze, stretch satin duchesse, silk velvet.
Colours: white, ivory, powder, midnight blue, deep blue, burgundy, black.
(photo: Manuela Masciadri Golden View editorial, Location: Golden View @Golden View Open Bar, Firenze)