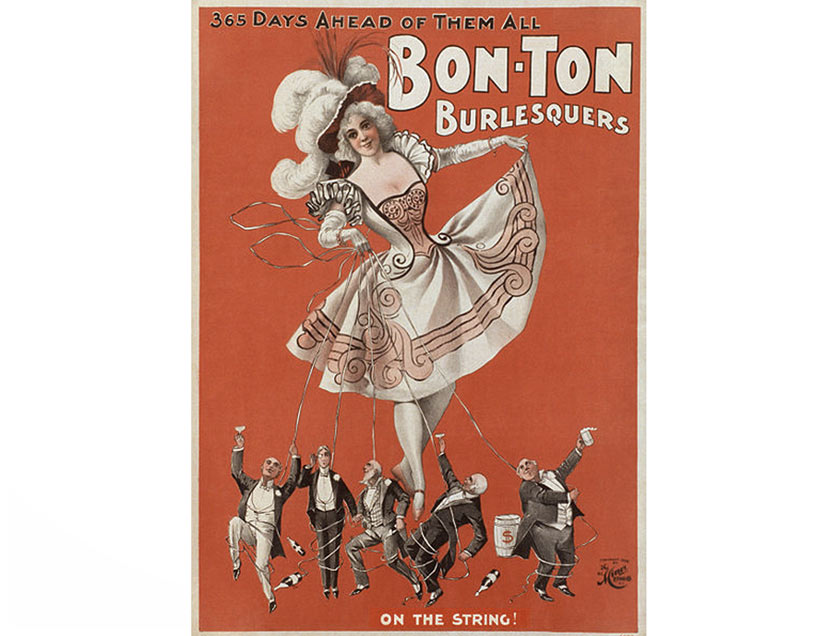 BON TON BURLESQUE
In 2010, the International network dessous LINEA INTIMA identified Daniela Corcio as one of the eight best new lingerie designers in the world.
Inspired by the manifest of H.C. Miner Litho '365 Days Ahead of Them All, Bon Ton Burlesquers on the String!' (1898), which gives the name to the collection, Ikonostas approached lingerie in a remarkable way.
In three weeks the designer chose fabrics and materials and created a collection with a sartorial identity.
High quality design and textiles along with a sense of provocation, irony and eroticism merge to create Haute Couture Lingerie.