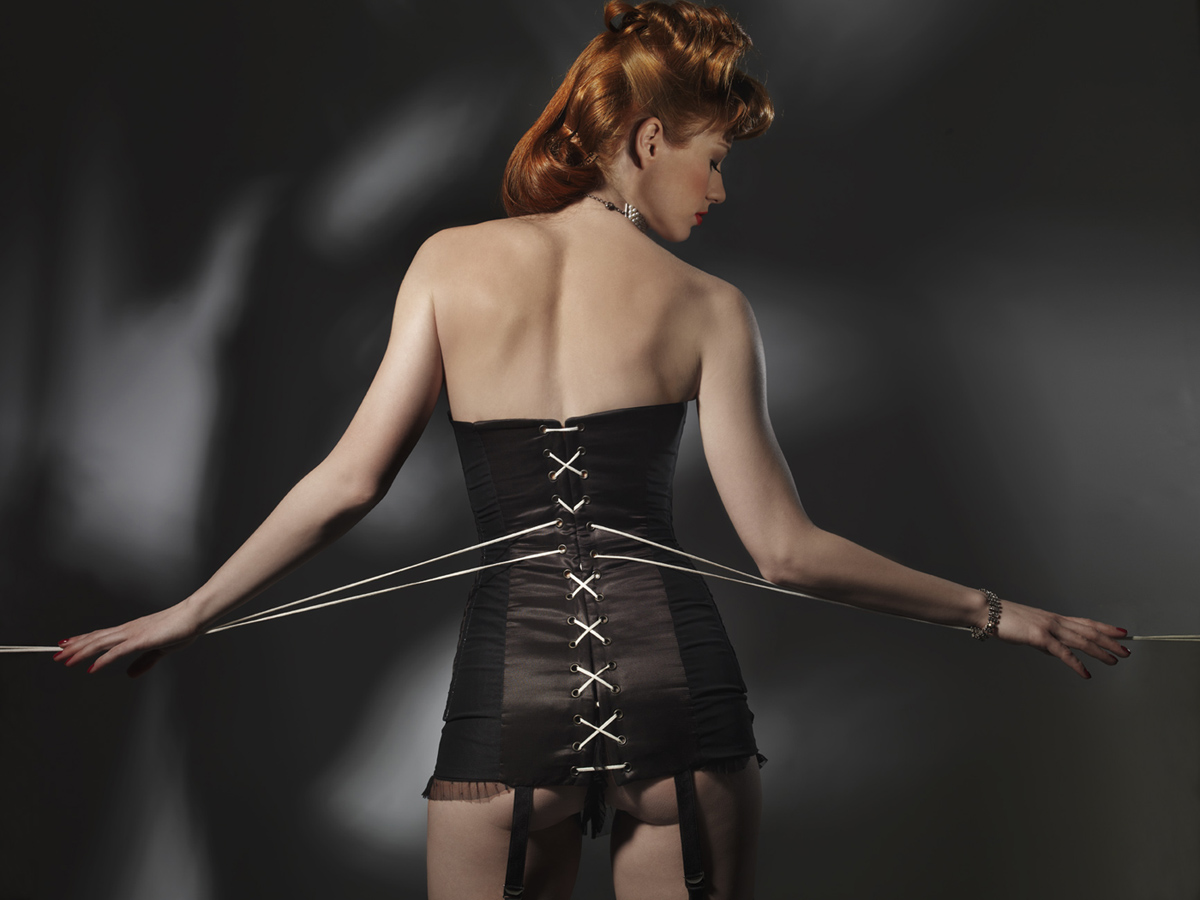 RHONDA
Inspired to the red-headed leading lady of the 1940s and 50s, Rhonda Fleming, the special items Rhonda count a dress, a body, a bustier, a bra and some girdles that fit perfectly the natural silhouette of the body.
Black 'Rhonda' mesh dress, together with the continuative style 'Body Rhonda', featuring a sweetheart neckline, a bodycon fit and a sheer panelled design.
The bustier has also a bodycorn fit. The metal bones are visible through themesh side to accentuate the curves of the body.