N O N T R A D I T I O N A L      B R I D E S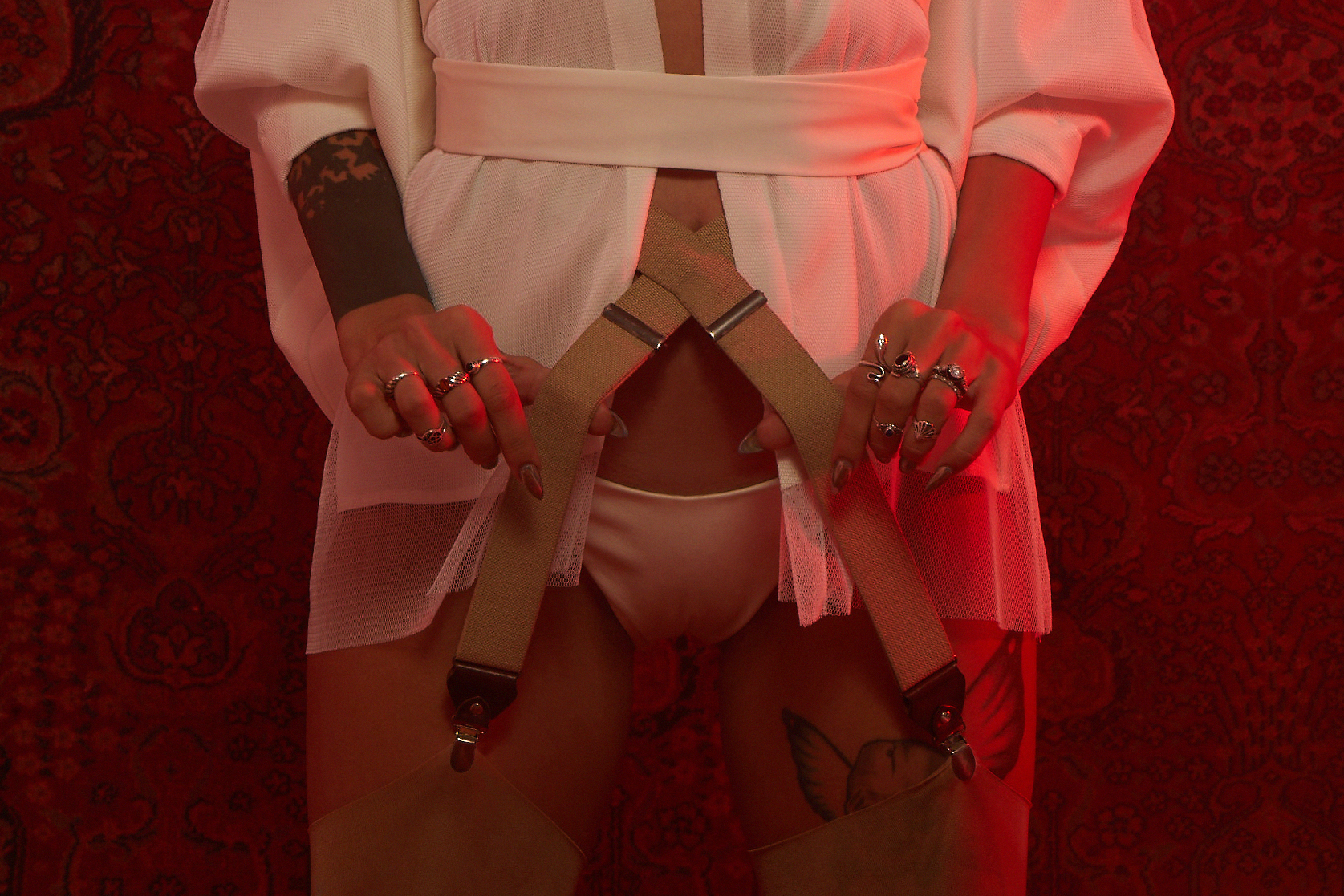 The iconic BUTTERFLY KIMONO with long silk satin straps – a signature style at Ikonostas –
takes a romantic approach with white tulle.
The straps, that frame the figure in different ways, are played in unexpected interpretation,
giving to women the pleasure to play with this style and with their lover.
Thus, suspenders borrowed from men appear in the set for nontraditional brides.
Photographer: Jody Mattioli
Hmua: Lara Quercioli
Model: Angelica Moller