RHONDA GIRDLE selected from Creations Lingerie for the special  'Collections : Les best de l'été 2014' 'Best of Corsetry Summer 2014', Issue 177 January/February/March 2014
CREATIONS LINGERIE is an international luxurious magazine that was created in 1970, in Paris. Since then, it has always been a reference tool for all the professionals in the intimate apparel market.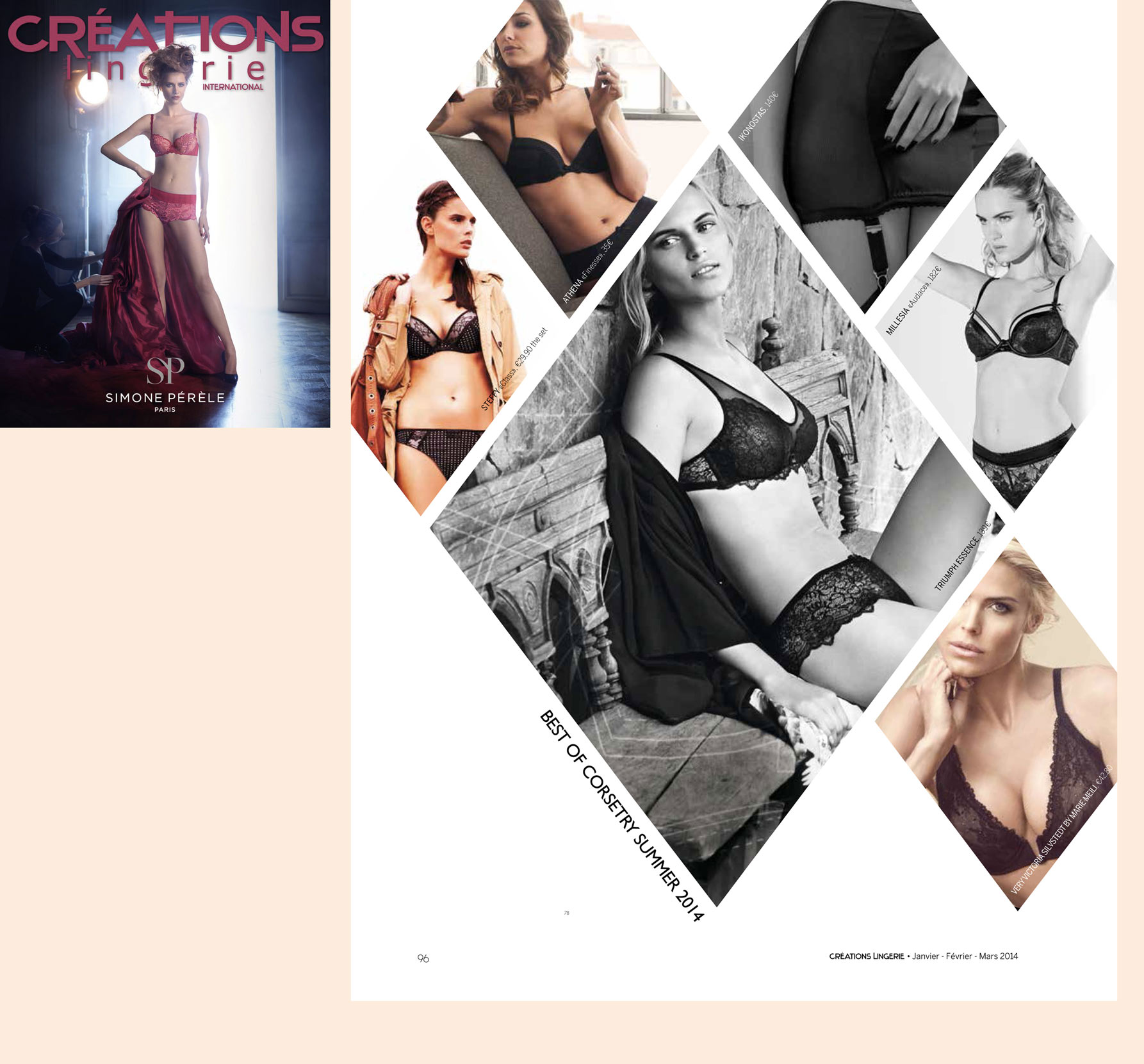 RHONDA GIRDLE  FEAUTURING INTERNATIONAL EDITORIALS' OVERVIEW
.